Unleashing the Silver Lake Monster NEIPA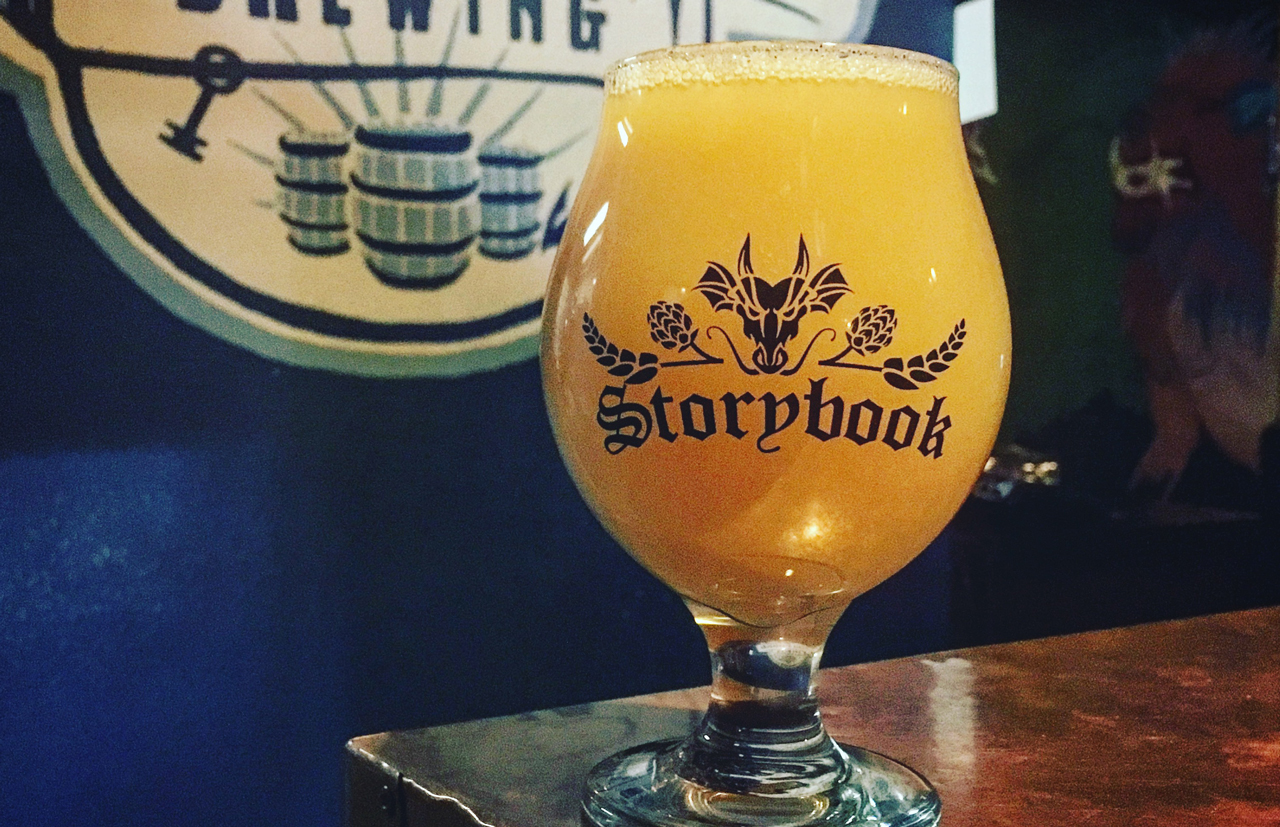 A few months ago, we were approached by Jamon, the brewer at Storybook Brewing, regarding a collaboration project he was hoping to get off the ground. Storybook, as many of you know, is well known for their fruited wheat beers and that silky smooth Java Dragon on Nitro, and he wanted to take a big left turn and brew up some hazy IPAs.Long story short, it took until earlier in July for our little collaboration to take flight. We all sat down at Trails End Taproom and hashed out the details—which hops, which malts and what our recipe would actually look like—we're happy to announce that it's almost better than we planned!
The Recipe
We wanted to take cues from some of our favorite NE IPAs like Weldwerks' Juicy Bits while staying away from some of the more controversial techniques. This beer doesn't have any flour or pectin or green apple puree, but that's not to say that further experimentations won't.We aimed for a fairly simple recipe of 75% 2-row, 20% flaked oats and 5% dextrin malt. That way, Jamon can re-brew this beer if it sells like hotcakes. As for hops, we went with Mosaic Lupulin pellets, Simcoe and Citra, with around 21 lbs of hops hitting the beer during the process.We mashed in right around 150° so as to lower the final gravity a bit, while also balancing the beer considering the amount of dextrin malt and oats. As for hot-side hops, we first wort hopped it with 1 oz each of Mosaic, Citra and Simcoe—giving us the grand total of 7 calculated IBUs.
We eschewed any boil hops, and settled on only doing our next additions at whirlpool and in Storybook's hop-back. During the 20 minute whirlpool, we added 12oz of each hops and then packed the hopback full to the brim with 11oz each of Mosaic Lupulin, Citra and Simcoe.
Once we were all cooled down, it was on to fermentation—thanks to the London Ale III yeast supplied by Wyeast. Thanks to our knowledge gained both at Big Beers and through articles from Neil Fisher at Weldwerks, we dryhopped this beast at 60% of fermentation, when the gravity had hit right around 6° plato, with 2.75 lbs of the Mosaic Lupulin and 2.75 lbs of Simcoe.After 4.5 days, we pulled the first dry hop and double dry-hopped it with 1.25 lbs of Simcoe, and 7 lbs of Citra. Pulling that toddler-sized bag of hops before we crashed it was definitely Jamon's workout for the day. This beer tastes and looks great!
"[It] has that chewiness that you get in a lot of great NEIPAs...I'm sure there's a better way to describe it but I don't know it."
We did pull off 5 or so gallons for a special unicorn-blood version that will tap at Trails End sometime later this month. That version got some puréed Colorado peaches, vanilla beans and lactose. Keep your eyes peeled for an event in a few weeks.
The Release
So did we achieve what we set out to do? I think we did, but we'd love for you to be the judge. Tonight it's available for public consumption in celebration of National IPA day, and Storybook will be donating $1 from all pints sold to Angels of America's Fallen. It taps at 5pm, but there's about 3.5 barrels of it, so it should be on for a little while. Hope to see you there!You also may have noticed that we're doing a bunch of collaborations, with Josh's OMJ collab with Fossil and Cerberus kicking things off...if there's a brewery you'd like to see us work with, let us know (or if your brewery wants to do one)!