Tickets On Sale For Ska Brewing's 23rd Anniversary Party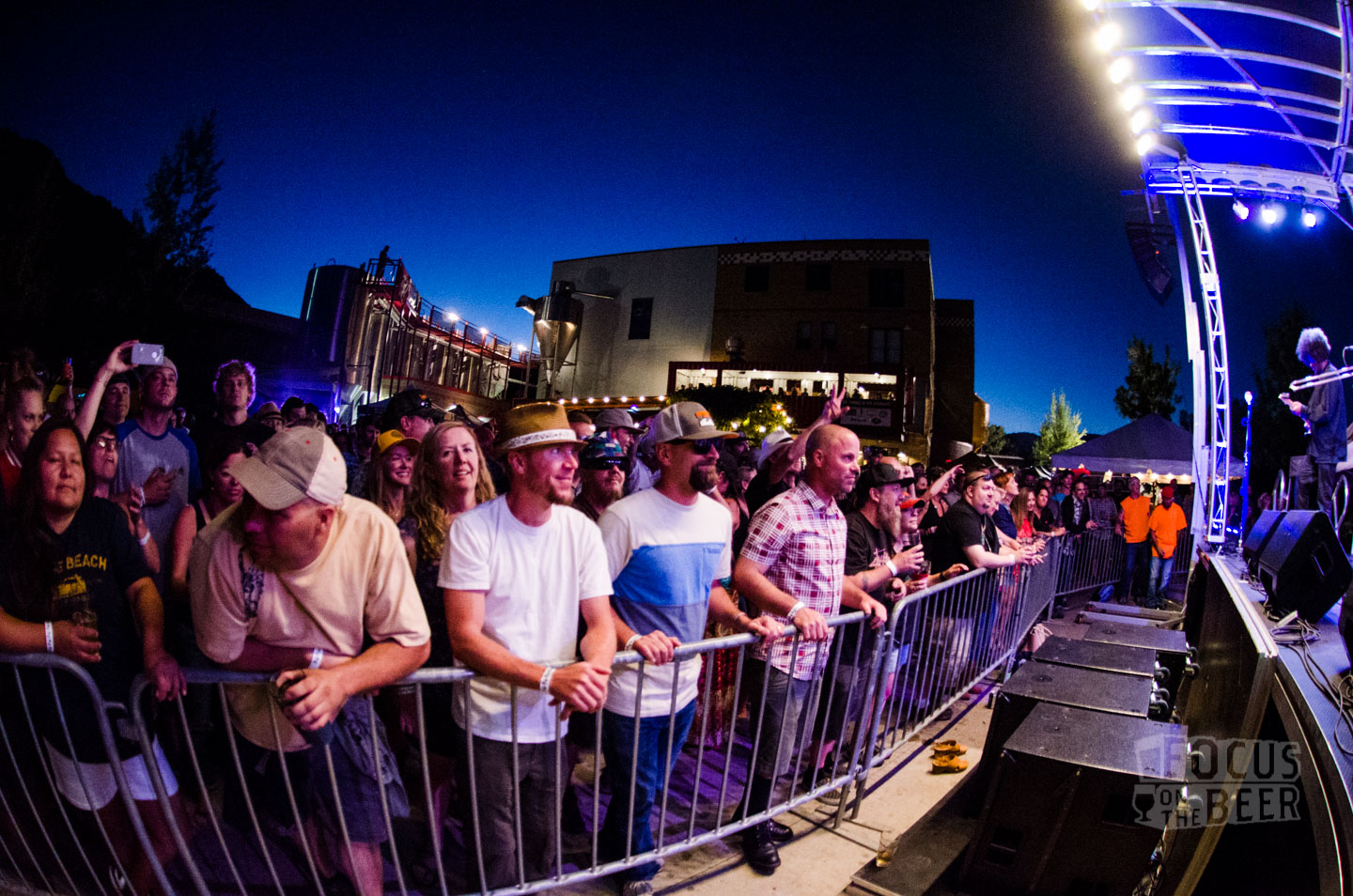 Every year, we make a trek down to the Southwest corner of Colorado to cover both Ska Brewing's anniversary and Telluride Blues and Brews. Each of those festivals are among our all-time favorites and we wouldn't miss them for pretty much anything.Today at 9am, tickets go on sale for Ska's 23rd Anniversary party. Not only do you get a top-notch invitational beer festival, but you get some amazing tunes from ska bands hand picked by Ska Brewing's crew. This year is no exception.Head here to get your tickets and we'll see you there in September!Here's the press release:
FOR IMMEDIATE RELEASE
June 11, 2018
Tickets On Sale Today For Ska Brewing's 23rd Anniversary Party feat. Headliner Big D and the Kids Table
DURANGO, CO— Ska Brewing will host its 23rd anniversary on Saturday, September 8, 2018. Thirty five of Ska's closest brewery friends will pour specialty beers at this event, which will feature music headliner Bid D and the Kids Table. Tickets to Ska's Anniversary Party and Brewery Invitational go on today June 11 at 9am MST.  
This annual beer and music festival at Ska Brewing's World Headquarters (225 Girard St, Durango, CO 81303) sells out every year. This year's guests can look forward to some gritty, witty ska-punk-stroll-dub anthems by Big D and The Kids Table out of Boston, as well as a performance by the Doped Up Dollies. The third band will be announced in coming months.
Also soon to be announced is the full brewery list for this celebration that will include Telluride Brewing, Left Hand Brewing, Stone Brewing, Marble Brewing, and more than 30 others. Details about Ska's specialty anniversary beer releases are coming soon as well. 
Tickets cost $45 per person and includes a commemorative pint glass, tasters of all of the beers and live music, of course. All proceeds for this celebration go to La Plata Open Space Conservancy. Tickets go on sale via Brown Paper Tickets at 9am MST on Monday, June 11, and will be available for purchase at Ska Brewing while supplies last. 
For more information about Ska Brewing or its anniversary celebration, contact Emily Hutto at coop@radcraftbeer.com.
ABOUT SKA BREWING
Based in Durango, Colorado, Ska Brewing was founded in 1995 and produces more than a dozen award-winning beers fueled with Ska music, and lots of it. Pioneers in the canned craft beer movement, Ska Brewing is known for an array of styles in 12 oz cans that include Mexican Logger, Modus Hoperandi, and Rue B. Soho. For information (a lot of it), more music, and a good time, visit www.skabrewing.com.