Lost in New Belgium's Woods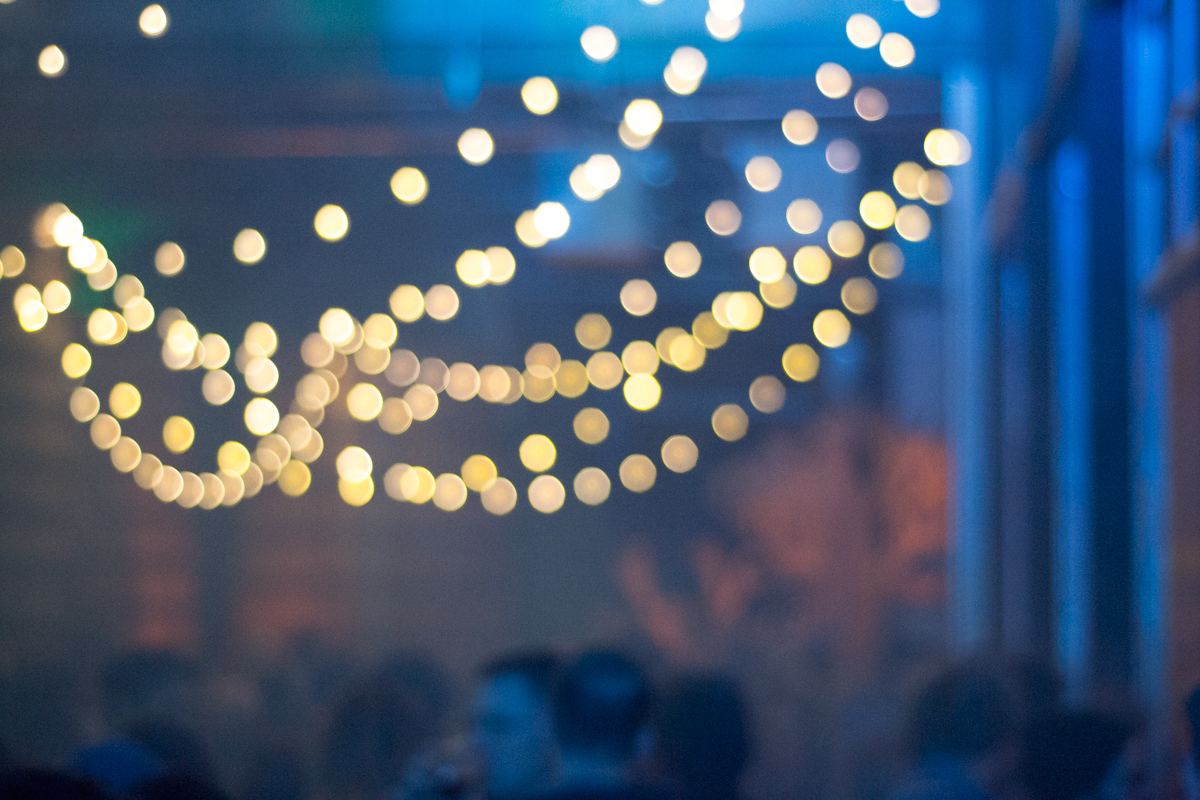 Last Saturday, we had the incredible opportunity to visit New Belgium Brewing in Fort Collins for their second annual Lost in the Woods party. The event serves as the release for La Folie and Transatlantic Kriek as well as a way to show off their ever expanding foeder collection. With the recent wintry resurgence, we left Colorado Springs early, and joined the fifty or so eager people waiting before the doors opened. With our tickets in hand, we all huddled around propane heaters while the skies dusted us with light snow and waited, knowing that amazing sour beer nirvana was just inside.
At the stroke of 7pm, the doors opened and after a quick ID check, we headed into Brewhouse #2 where the symposium was just wrapping up. New Belgium's Bryan Simpson, who graciously provided us with the opportunity to attend, met us there among the giant kettles and tuns. For some reason, we were empty handed and Bryan directed us to the bar for our first taste of La Folie that night. Unexpectedly, when we ordered, the bartender questioned "2007 or 2014?" To our delight, they had a limited amount of the 2007 cork and caged La Folie, and believe me it has aged wonderfully. After some quick introductions to Lauren Salazar, we sipped on our glasses and walked around the brewery with Bryan, getting the informal tour. (Note: For those of you who got your hands on the vertical Coaltrain made available this holiday season, I am definitely jealous.) From then on, it was a free-for-all in all nooks and crannies of the brewery.
We wandered in and out between the gigantic foeders, where a team of artists, employees and volunteers had transformed New Belgium's immaculate barrel house into a mid-summer night's dream-esque forest. The music thumped and the fog-machines kept things quite eerie, but the beer never disappointed. If you've ever been to Tour de Fat, or Clips of Faith, you know that New Belgium doesn't hold back when they throw a party, and this was no exception. The finger food provided was exquisite: sausage and parmesan stuffed mushrooms, chorizo meatballs, chipotle chicken taquitos, 1554 braised beef crostinis, and more. With the plentiful options, it was easy to get a meal from it all.
Also that night, Transatlantic Kriek was released, giving us options at the tap. New Belgium once again teamed up with Brewerij Boon from Belgium in creating this spontaneously fermented beer that has accents in both flavor and color that stem from Polish cherries. While this has been one of my favorites in years past,  the sheer amount of sour beer options that night overwhelmed my palate, and left me wanting more and more La Folie.
To top things off as we walked out the door, a smiling New Belgium employee handed us a bottle of the brand new La Folie to take home. What a send off! If you have a chance to get tickets for next year's Lost in the Woods gathering, be sure to get them. New Belgium sure knows how to have a party.